Post by foo.bar. Filed under other. 3816 reads.
eigentlich dachte ich, dass unser bisheriger arbeits-kicker schon sehr schick ist…
bis ich DIESES krasse gerät gesehen habe. unter £25.000 wird man hier nicht wegkommen. dafür bekommt man
- extremley detailed player bodies and heads
- underplay lighting
- glove boxes with three types of balls for different speed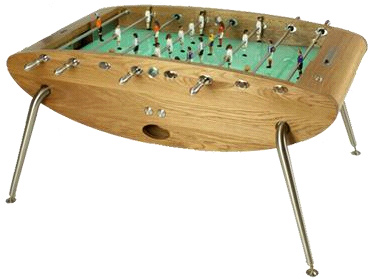 einfach famos!