das neue album von boysetsfire mit dem titel the misery index: notes from the plague years ist seit ein paar tagen in den läden.
nach dem ersten hören war ich nicht besonders angetan vom neuen werk der jungs aus delaware. der typische und unverkennbare sound der band wird bei den dreizehn songs mit unter schon stark strapaziert. am ende weiß man nicht, in welche richtung das ganze nun ausschlägt. der song "deja coup" zum beispiel hört sich mit den trompeten stark nach ska an.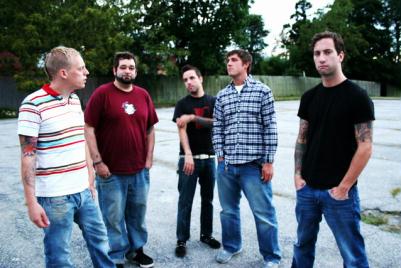 Photo by Darrell Jesonis
songs wie "Nostalgic For Guillotines" sind wiederum super und passen aus meiner sicht zur musikalischen entwicklung der band wunderbar. die single-auskopplung Requiem ist ein gekonnter, radio-tauglicher rocksong. die musikalischen einflüsse früherer tage sind relativ unverfälscht und klar zu erkennen, das gefällt.
bei einigen akkorden und riffs beschlich mich allerdings das gefühl, sie seien von anderen künstlern billig abgekupfert. das sample in "So Long… And Thanks For The Crutches" zum beispiel kommt auch bei unkle's rabbit in your headlights unverändert vor.
[Sample from movie Jacob's Ladder:
If you're frightened of dying and
then you' re holding on
You'll see devils tearing your life away
But, if you've made your peace
Then the devils are really angels
Freeing you from the Earth… from the Earth]
nichts desto trotz hat die platte einige glanzstücke parat und vor allem eine wunderschöne neuinterpretation von Still Waiting For The Punchline aus dem gigantischen und vielgelobten album After the Eulogy. alles in allem ist "the misery index" ein hörenswerter longplayer mit ein paar macken.
das video zur ersten single "Requiem" gibts übrigens bei burningheart.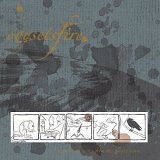 die europatour sieht folgendermaßen aus:
Line Up:
BoySetsFire mit
Hell Is For Heroes / Tribute To Nothing
Tickets bei Destiny: (030) 614 010 23
oder Kartenhaus für ca. 15 EUR
16.03.2006 – B-Hasselt – Muzik-O-Droom
17.03.2006 – NL-Amsterdam – Melkweg
18.03.2006 – Osnabrück – Hyde Park
19.03.2006 – Dortmund – Soundgarden
20.03.2006 – Saarbrücken – Garage
21.03.2006 – Lindau – Club Vaudeville
22.03.2006 – CH-Basel – Sommercasino
23.03.2006 – CH-Wil – Remise
24.03.2006 – München – Backstage
25.03.2006 – A-Wien – Arena
26.03.2006 – Schweinfurt – Alter Stattbahnhof
27.03.2006 – Dresden – Thrill Beats Club
28.03.2006 – Berlin – SO 36
29.03.2006 – Bremen – Schlachthof
30.03.2006 – Hamburg – Logo
31.03.2006 – Flensburg – Volksbad